CorelDraw is a software program for editing vector graphics.  Vector graphics creates a graphics package and makes up of objects. You can edit each object individually. That means you can change its shape, color, size, and position. Developed by the Ottawa-based software company Corel, known as CorelDraw, Colordraw allows users to add special effects such as borders to images, adjust contrast, color balance, and more.
One of the splendid features of this software is the ability to work with multiple layers and multiple pages.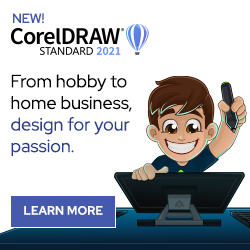 How do I download CorelDraw?
Go to the CorelDRAW Graphics Suite X6.
Click Download Trial to open a dialog box.
Choose the (32-bit or 64-bit version) which is compatible with the Windows you are running.
Click the Download Now button.
In the Open CorelDRAW Graphics Suite X6Installer_EN64Bit.exe dialog box, click the Save File, Save As, or similar button.
Navigate to the directory where the files downloads.

How do I install core draw?
Go to the download folder of your desktop and find the Corel Draw installer file.
Double-click the CorelDRAW Graphics Suite X6Installer_EN64Bit.exe file.
Click the CorelDRAW X6 button to launch the application.
Click the Next button and enter your email address to register your application.
Click the Submit button, then click the Next button.
In the Welcome dialog box, click the X to start using Corel DRAW.
Click Help, About CorelDRAW Memberships, and click the Buy button to purchase the application as needed.
CorelDraw Graphics Suite –
Graphics Suite is a suite of applications that grew out of the vector image editor Corel Draw in 1986 and includes both the above programs as well as Corel Photo-Paint and other graphics software used for creating digital art, image editing, and other graphics-related purposes.  CorelDraw lets you create vector images. This is especially useful for creating fonts that is  scaled to any size or for creating signs, logos, and QR codes. All of these may scale down or scaled up frequently.
The original version of CorelDRAW was meant for Windows 2.1. Today, it is still a Windows-only application, with the latest version as of this writing being 2017 or version 19, which runs on Windows 7, 8, and 10 (not XP or Vista).
CorelDraw and its components are commercial software. If you have an earlier version of his Corel DRAW, you may be able to get the latest version at a discounted price, depending on which version you currently own.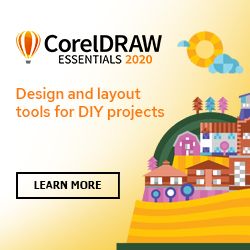 CorelDraw Standard 2022 –
Built with productivity in mind, coredraw Graphics Suite is a choice of millions of graphics professionals and design teams around the world to unlock limitless creative time. This article highlights few of the new features and improvements in the Subscriber-Exclusive March 2022 Update. The unique and major features are :
Faster Photo Editing
Optimized Learning Experience
Multipage View
Customer-Inspired Features
Multi-asset Export
Asset Management
New Templates
FAQs –
How do I open a PSD file in CorelDraw?
Coraldraw is a great application for working with PSD files. You can open PSD by following these steps –
Start CorelDRAW
Select File > Open
Find the PSD file you want to open
Select the file
Edit and save the file.
What is Corel Draw?
Corel Draw is graphic design software developed by Corel Corporation that develops vector graphics into a more formal definition. Online and print advertising, product design, architectural layout design, online sketchers in lot of fields, and about every beautiful graphic we see around us, whether on our cell phones or in magazines. It designs in correl draw at a given point.
How do I convert a Corel Draw file to a PDF file?
Converting a CDR to PDF Using Corel Draw need the following steps-
Open CorelDraw.
Click on "File."
Open the drawing that you want to convert to PDF.
After opening the file, go to "File."
Click "Print" and select "novaPDF."
Click on "Print" and choose where you want to save the PDF file.
How do I write text on a path in Corel Draw?
Select the path.
Click "Text Fit Text to Path."
A text cursor appears on the path.
Follow the path.
If You want to buy CorelDraw Then you can purchase this wonderful software from our website YMA Pro Tech. For Buying this Right now just click one the given below Link.